"We had 12 workshops and lectures, including the anatomy and physiology of breath; the Pink Towel Program; Fletcher Pilates for athletic performance; and a special presentation on the history of Pilates and the Pilates Method Alliance," says Kyria Sabin, director of Fletcher Pilates.
She reports that other highlights of the sold-out conference were "workshops with Fletcher originals Diane Severino and Michael Podwal, and Fletcher Moments, a compilation of hilarious and touching stories about our dear Ron Pilates Elder Ron Fletcher."
More Than 140 Participants From Around The World Gathered in Tucson az for The Third Fletcher Pilates Conference Photo Gallery
This year, the conference was inspired by Fletcher's book Every Body Is Beautiful; fittingly, the weekend ended with a workshop inspired by it, a round-robin class for all conference participants at the University of Arizona. "Balanced Body President Ken Endelman introduced the class, followed by Canyon Ranch co-founder Karma Kientzler. Longtime Fletcher Pilates teachers Diane Severino, Michael Podwal, Diane Diefenderfer, Susan Salk, Deborah Mendoza and Sabra Zimmer then taught a seamless workshop filled with insight, laughter and pristine movement sequences," Sabin says.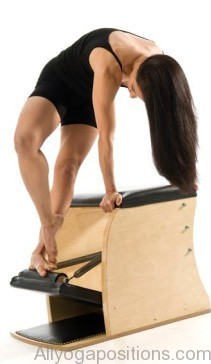 "We were unified by our passion for movement and Pilates. Each class and workshop was a testament to the continuation and development of Ron's teaching and body of work. His spirit is alive and flourishing throughout the world. He would have been overjoyed!"
Missed the conference? Fletcher Pilates also announced at the conference that they were republishing Every Body is Beautiful.
SCHOLARSHIPS FOR PILATES TEACHERS
Do you dream of being a Pilates teacher but can't afford a certification program?
FusionPilatesEDU.com, an online education resource for Pilates professionals, is offering a
scholarship worth more than $5,500 to aspiring teachers. The award includes the cost of the comprehensive Balanced Body Pilates teacher-training course, access to Fusion's extensive proprietary online education resources, the Anatomy in Clay workshop and an apprenticeship with Fusion Pilates co-founders Jennifer Gianni and Casey Marie Herdt. "We hope that this scholarship will enable passionate instructors to realize their own teaching goals in ways they would not be able to pursue without financial assistance," says Gianni. The application deadline is December 15, 2015; go to www.fusionpilatesedu.com for details and to apply.
Maybe You Like Them Too