The new program pilates Avatar, created by Pilates educator Clare Dunphy Hemani (she's the co-author of the Peak Pilates teacher certification) just might be your ticket to Reformer heaven.
Here's how it works: After learning a set of exercises with your teacher, you pay for independent studio time and Pilates Avatar audio workouts, which you can sync with your smartphone or tablet. Routines on the full gamut of apparatus, from the Reformer and Cadillac to the Guillotine and High Chair as well as matwork, are available for all levels; you can also customize your workout time, with options for 20, 30, 45 or 60 minutes. With the audio, you get access to a video directory of the exercises (also sync-able) and an exercise list, including the number of reps to perform, apparatus setup and space for your teacher to jot down personalized tips.
LOVE THE STUDIO, BUT CAN'T AFFORD UNLIMITED PRIVATES? Photo Gallery
"Joe Pilates operated with a similar philosophy at his New York studio," says Dunphy Hemani. "Students 'learned' their exercises and then came to the studio to practice (three to four times a week), paying a studio fee to practice independently until they were ready to learn more."
To become an Authorized Pilates Avatar Studio, studio owners register on the website and pay an annual fee for a place in the studio directory and an implementation guide, with info on how to educate teachers, marketing, pricing structure and more.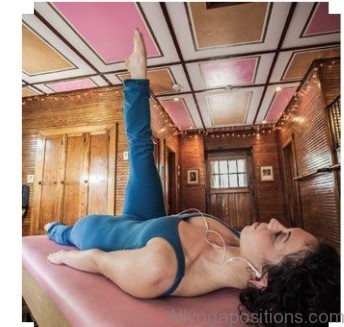 "I wanted to create a program to deliver what clients really want today: results and a fun workout that costs about as much as a mat class," says Dunphy Hemani. "I believe in Pilates for everybody, every day, that doesn't break the bank." We second that (for clients, $24.99 per program plus studio fee; for studio owners, $849 per year; www.pilatesavatar.com).
Maybe You Like Them Too