Shona Vertue
The PT for MTV's Ex on the Beach: Body SOS, 30, talks about how she stays fit and healthy.
1.TELL US ABOUT THE VERTUE METHOD
'It's a one-stop shop for all your health and fitness needs. I cover strength, flexibility and meditation, so it ticks all the boxes for keeping your body lean and flexible. Meditation tends to get a bit neglected, especially in the fitness industry, and it's something that should be part of everyone's practice. It's essential to keep the mind calm if the hormonal system is to be healthy. It all links, and I'm pleased that meditation is hitting the mainstream a bit more.'
How to Stay Fit & Healthy Photo Gallery
2. WHAT'S YOUR FOOD PHILOSOPHY?
'Nutritional science can be quite contradictory, which is frustrating – one minute you should be eating spinach, the next it's lettuce, or whatever.I think we need to understand nourishment and, particularly,what nourishes our own bodies.So, understanding what is generally healthy, then applying it to your own life, and trying different things, is key. I eat loads of vegetables.They often come as a garnish, but I think they should be the main star of the meal. If You eat plenty of veggies, you'll get all the vitamins and minerals you need for health.'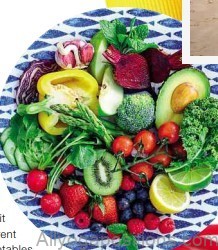 3. DO YOU HAVE ANY EXERCISE ESSENTIALS?
'Our whole movement culture has a lot to do with sitting down – in chairs, at a desk – and the problem with that is it causes our glute muscles to switch off. Deactivate the glutes and you could end up with back or knee problems, and then you stop being able to exercise altogether.A resistance band is one of those things you can take wherever – in your gym bag,on holiday – and it can really help to keep your glutes healthy. I'm always using bands, as well as kettlebells, which are easy to store, hold and use.'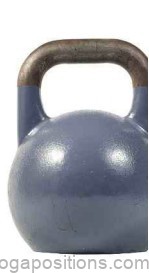 4. YOU'RE AN ADVOCATE OF HOME EXERCISE. IS THAT HOW YOU WORK OUT?
'I do both gym and home exercise. I really enjoy lifting heavy weights, but not everyone wants to go down that path, and they don't need to for good health. Training at home makes life a whole lot easier – it means you have no excuse for avoiding training. It also makes keeping fit a lot cheaper for everyone. One thing that really irritates me is that keeping fit and healthy has become a bit of a luxury.Good health should be a human right; not an expense.'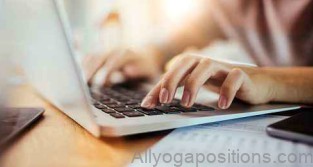 5. HOW DO YOU UNPLUG FROM IT ALL?
'It's difficult for me to unplug because it's my job to stay connected. Social media has been designed in a way that, if you take time off it, your engagement levels decrease. I don't have a team of helpers; Ido everything myself. If I take a few days off, my engagement levels drop and I have to work extra hard to get them back. But I do have set rules – Ischedule the hours when I will check emails and social media. Outside of those hours, I disconnect.'
Maybe You Like Them Too