The junior doctor, PT and social media star, 26, tells us how she stays on top of her game.
1.WHY DID YOU SET UP THE FOOD MEDIC BLOG?
'I enjoyed the student life a little too much whilestudying medical sciences. I was about to trainto become a doctor, but could hardly look aftermy own health. So I joined a gym andchanged my diet. I started losing weight,my hair and skin looked better, and Ihad a new energy and focus. OnceI realised how important foodis to how we look and feel, Iwanted to learn more about itand share it. I'm very proud towork for the NHS, but I thinkdoctors could help tacklelifestyle diseases such as type2 diabetes and high cholesterolby asking people what's on theirplate before prescribing a pill.'
Wer'e Talking To Dr Hazel Wallace Photo Gallery
2. HOW DO YOU JUGGLE EVERYTHING?
'Time management. I scheduleeverything into mydiary, from workoutsto meetings – and mygrocery shop! But I don'tput myself under pressureto do everything, every day.I always prioritise my down timeto disconnect from work andsocial media by meditating for10 minutes every day, using mycommute to read for pleasure, andseeing friends at the weekend. If you love whatyou do and you're motivated, you'll find time.'
3. WHAT'S YOUR BEAUTY ETHOS?
'I keep my Instagram [@thefoodmedic] asreal and authentic as possible – you'll oftensee me being make-up free, with messyhair and wearing surgical scrubs when I'mon call! I'm very comfortable in my skin butI do have days where I feel bloated, havebreakouts or bad hair. My skincare routineis very simple. I'm obsessed with theOrigins GinZing range (origins.co.uk),and use the face wash, eye creamand moisturiser daily.'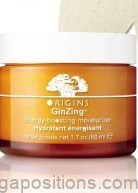 4. WHAT'S THE SECRET TO HAVING LOTS OF ENERGY?
'Good food, exercise, sleep and rest. I don't believein cutting out any foods unless you have a medical orethical reason to do so, and while exercise may feelexhausting at the time, it improves your health andquality of sleep in the long run. I can struggle to getsix and a half hours' sleep sometimes, but my mentalclarity and focus is always better when I get more.If you don't rest, you never recover. Life is stressfulenough, so take time out to do the things you love.'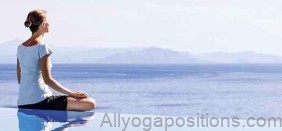 5. HOW DO YOU DEFINE 'GOOD HEALTH'?
'Being healthy is about how you feel as wellas how you look. I tell people not to focus onaesthetic goals, such as getting a six pack, butto build little habits – make your lunch every day,walk to work, do 10 minutes of meditation, getto bed half an hour earlier… It's the little changesthat make the big changes. You'll soon findyourself feeling more relaxed and energetic andmaybe a little lighter physically and mentally.'
Maybe You Like Them Too