Heart Pose
Backbend • 5 to 10 minutes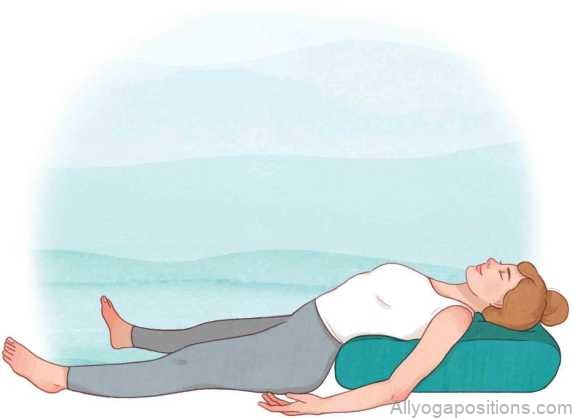 PROPS
Bolster (or 2 rolled blankets or a large pillow)
PRECAUTIONS
BENEFITS
INSTRUCTIONS
the narrow end of the bolster up to the base of your spine. Using your arms for support, relax your abdominal muscles and lie back onto the bolster.
roll to one side, and press yourself up to a sitting position.
TIP
If the bolster feels too high for your spine in this position and the sensation is too intense, move your hips away from the bolster slightly to create some space and lessen the curve in your spine.
Maybe You Like Them Too